Braco Castle
Braco, Muthill, Perth, Scotland
---
Note 7
(to Paton's Genealogy - 1893)
Braco, in the parish of Muthill and Sheriffdom of Perth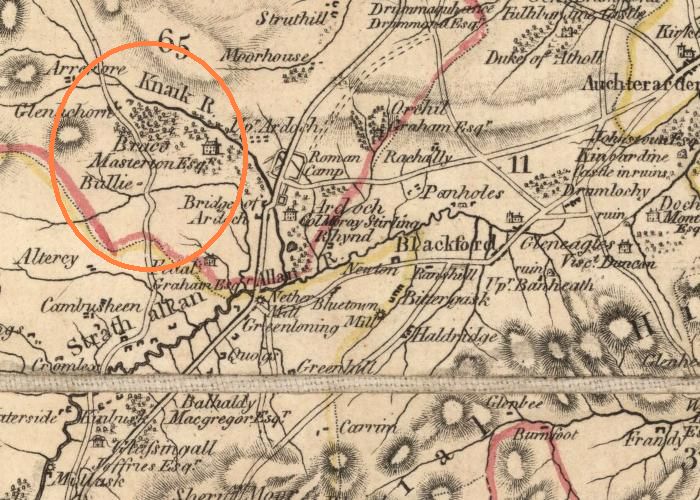 From The Counties of Perth and Clackmannan. Imprint: Perth [1805] by James Stobie, fl. 1775-1804. Source: National Library of Scotland
was purchased by James Masterton of Gogar from the trustees under the trust-disposition and settlement of Colonel (General) David Graeme of Gorthy, eldest lawful son of James Graeme of Braco. He conveyed the estate to his son-in-law Major Theodore Henry Elliot, whose trustees, with consent of his widow, sold it in 1843 to George Drummond Stewart, Esq., second son of Sir George Stewart, Bart.
---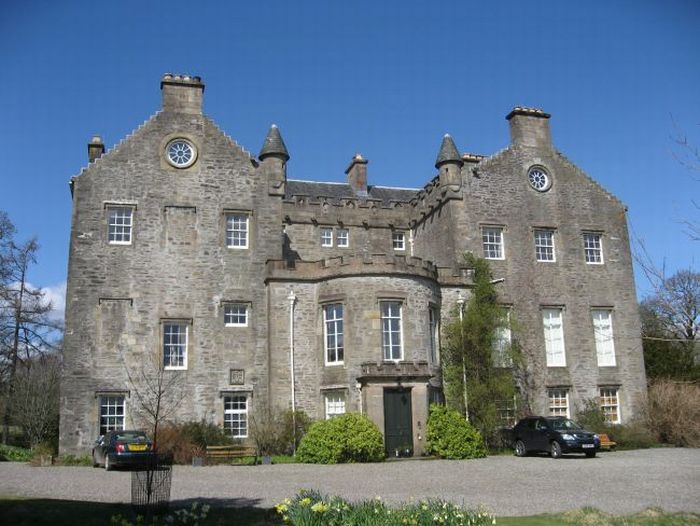 image © Lynda Masterton, 2008
Braco Castle was probably the most prestigious property to be in Masterton hands in the 19th Century. Today it is still a splendid and impressive property in large grounds and visitors can walk around the grounds and gardens between 1 March and 31 October as part of Scotland's Gardens Scheme:
page 1 of leaflet
page 2 of leaflet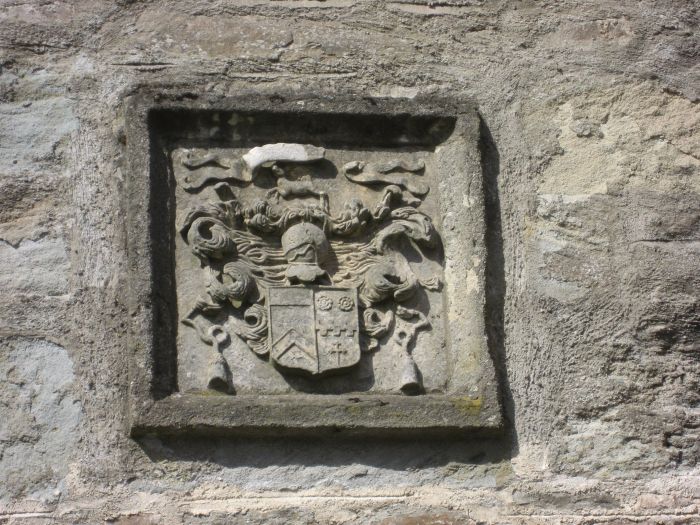 image © Lynda Masterton, 2008
This crest is on the front facade of the Braco Castle above a ground floor window to the left of the main entrance. The left half (the right in heraldic terminology)contains the Masterton arms and the heraldic left contains the arms of John Keirie of Gogar, father of Christian Keirie, James's grandmother.