George Masterton (1808-1849)
Labourer and cholera victim
George Masterton, at times a quarrier and a labourer, was born in Blackhall in the Parish of Cramond in Midlothian and later moved to Dunfermline after his marriage to a Dunfermline girl, Fanny Shaw. They settled in Rumblingwell, to the north-west of the town centre. in 1849 there was a severe cholera epidemic in Dunfermline, and George was one of the victims. He was just 41 years old. A few years later, after an epidemic in London, the cause of cholera was finally determined to be the quality of drinking water, rendered deadly by the cross-contamination of water supply and sewage effluent. The solution was one of the great civil engineering advances for civilisation - the systematic and separate piping and distribution of both water supply and sewage disposal, ensuring that drinking water would never again be a carrier of fatal diseases like typhus and cholera. These public health engineering advances spread rapidly through the civilised world in those societies wealthy enough to invest in the infrastructure.
Genealogy
George Masterton was the sixth of seven children born to James Masterton, ploughman, and Jean Gilbert, who had married in 1794 in Cramond, Midlothian. George Masterton belongs to the large group of Mastertons that flourished in the Cramond area. He married Frances (Fanny) Shaw in 1831 in St Cuthberts, Edinburgh. In total he fathered nine children. William, the youngest, was only six months old when George died. His wife Frances was recorded in the 1851 census as a "coalminer pauper". In 1856 she married James McLean, a tailor. Frances lived to the good age of 87 before she died in 1897 in Milesmark, Dunfermline. Fuller details of George's extended family can be found at this link. Oh, and George was my Great Great Grandfather.
---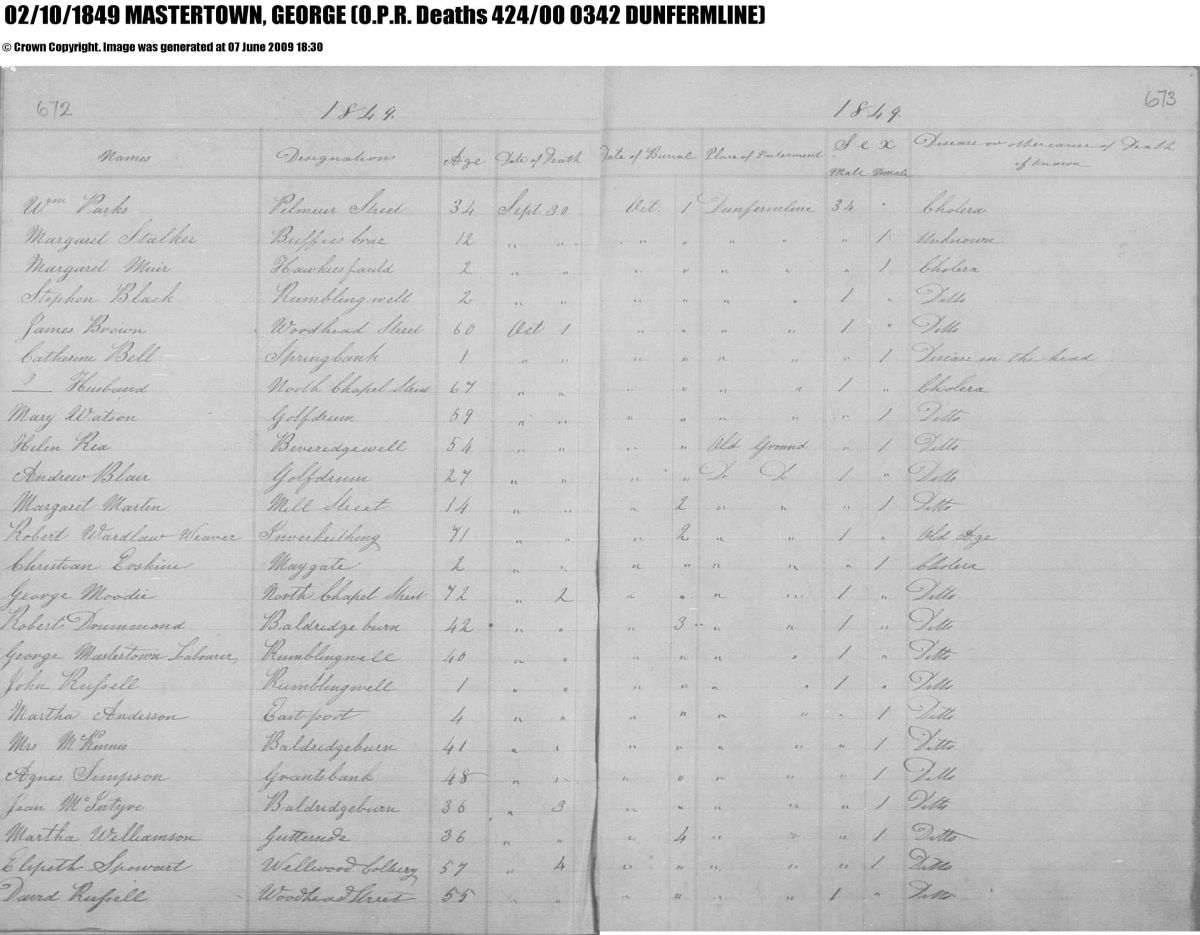 reproduced with permission of Registers of Scotland.
Of the 24 names on this extract from Dunfermline's Old Parish Records (30 September - 4 October 1849), 21 had died of cholera in the space of 5 days. The areas and street names are almost all (with exception of East Port) to the west or north-west of the town centre.
---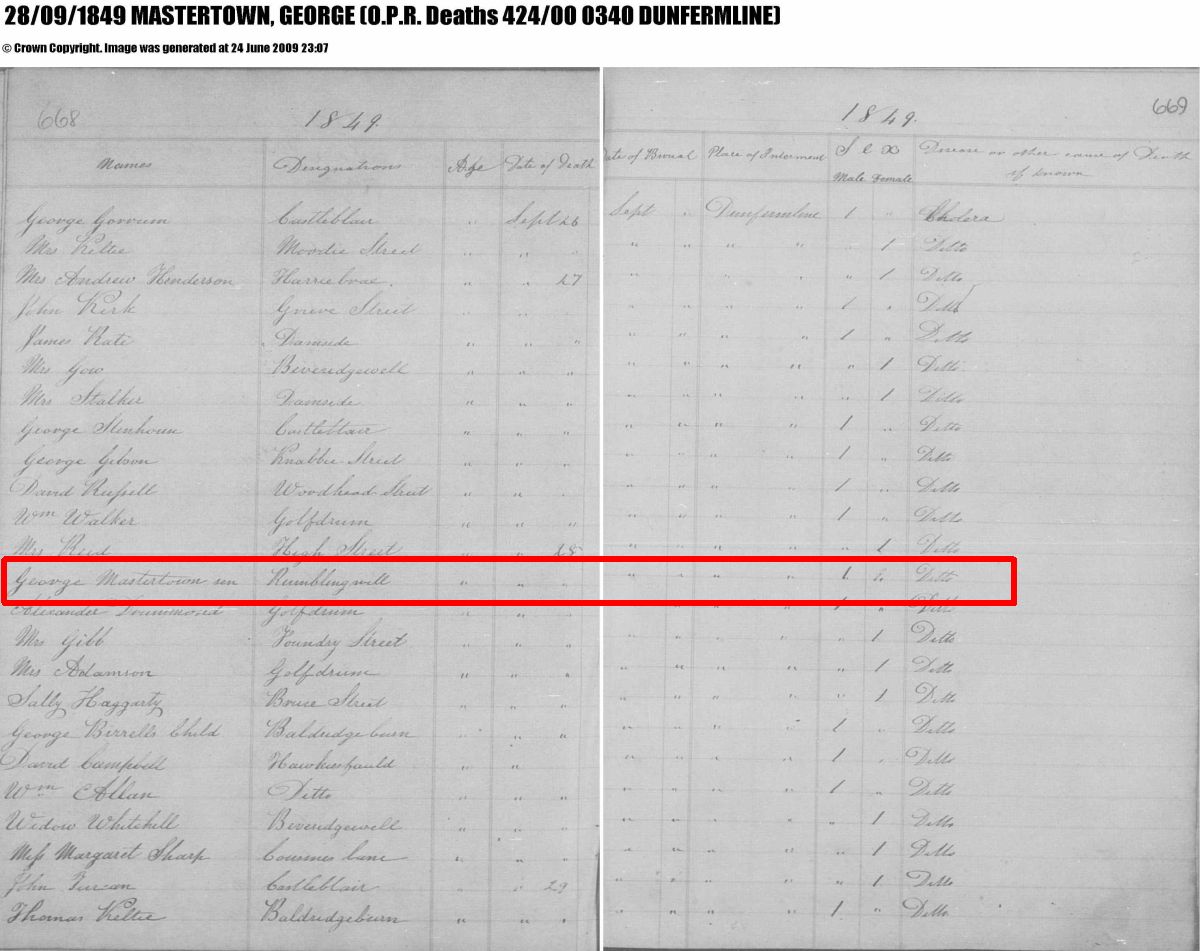 reproduced with permission of Registers of Scotland.
On this page, all 24 entries (mainly 28-29 September 1849) are deaths from cholera, including George's son (unknown), who had died only five days before his father.
---
THE CHOLERA.— The ravages of this disease here during the week were fearful, about eight or ten being reported dead every morning. The medical men are nobly doing their duty, and standing between the living and the dying. The prayer-meetings in Queen Ann Street Church were well attended.
Dunfermline Advertiser
12th October, 1849