Adelaide Masterton (1872-1944)
Victim of a Flying Bomb
Adelaide Masterton was born in Glasgow and married Lieutenant George Tyrie Brand Wilson, later to become a Colonel. At the age of 71, she was attending Sunday morning service in the Guards Chapel, off St James's Park in London, when it suffered a direct hit from a V1 flying bomb, causing the roof to collapse killing 121 people in the chapel. A further 141 were seriously injured. In terms of lives lost, the incident was the worst from a V1. The flying bombs were Hitler's last throw of the dice to avert defeat by the Allies, who had landed at Normandy in the D-Day landings, just 12 days before Adelaide was killed.
Genealogy
Adelaide Masterton was the sixth child and second daughter born to Robert Knox Masterton, merchant in Glasgow, and Hannah Maclean, who had married in 1863 in Glasgow. Adelaide Masterton belongs to the large group of Mastertons that flourished in the Culross area. Her grandfather was Alexander Masterton, blacksmith in Carron Ironworks, and she was the sister of Robert Knox Lumsden Masterton, who squandered his share of his inheritance. Fuller details of Adelaide's extended family can be found at this link.
---
WILSON-MASTERTON - At St Peter's, Cranley Gardens, July 29th, by the Rev. Edmund Bennett, assisted by the Very Rev. F. Ridgeway, D.D., GEORGE TYRIE BRAND WILSON, Lieutenant 71st Highland Light Infantry, eldest son of the late Adam Wilson, Esq., to ADA LOUISA MASTERTON, younger daughter of the late Robert Knox Masterton, Merchiston Avenue, Edinburgh.
The Scotsman
1st August, 1896
---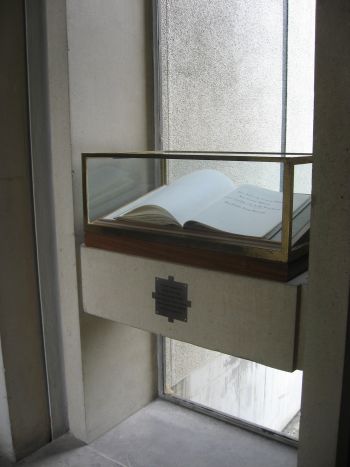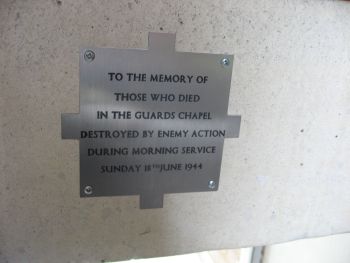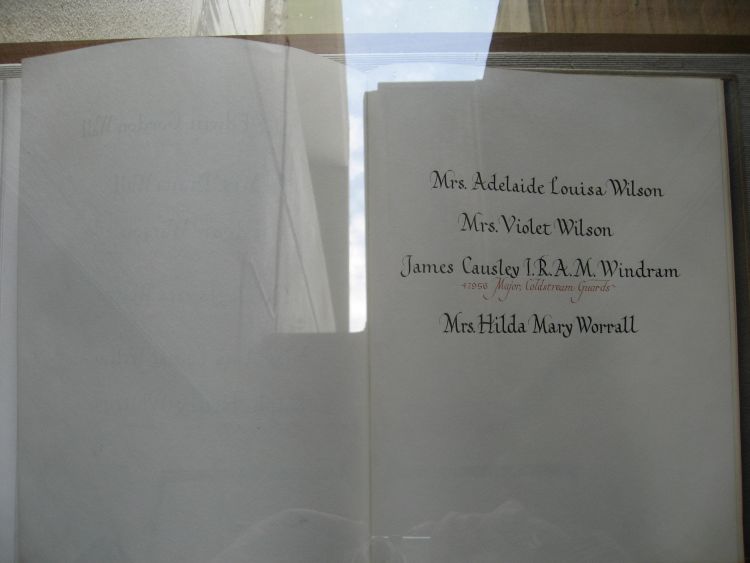 Images by Lynda Masterton
---
WILSON - June 1944, as a result of enemy action, Adelaide Louisa, wife of Colonel G T B Wilson.
The Times